Re-Elect Judge Brody Kane
Criminal Court Judge for the 15th Judicial District
Wilson • Smith • Trousdale • Macon • Jackson


Judge Brody Kane Announces Campaign for Re-Election
Judge Brody Kane announced today his intentions to seek re-election for District 15 Criminal Court Judge in the Republican primary on May 3, 2022, with the general election August 4, 2022. The district includes Wilson, Macon, Smith, Trousdale and Jackson counties. Judge Kane was first elected in 2014 receiving over 70 percent of the vote.
Raised in Watertown, Tennessee, Judge Kane has over 25 years of legal experience and has served as District 15 Criminal Court Judge for the past 7 years. He previously served 10 years as Alexandria Municipal Judge from 2004-2014. Judge Kane began his law career as a Shelby County Assistant Public Defender in 1995 serving 3 years and then became partner of Lannom, Williams & Kane soon after moving back to Lebanon, Tn. In 2004, he was a founding partner of McBrien & Kane law firm and practiced 10 years prior to being elected Criminal Court Judge in 2014.
"It has been my highest honor to serve as judge and I've always tried to faithfully defend the rule of law, while also protecting our communities," Kane said. "We constantly face many challenges in today's society, and I believe we need a steady, experienced hand at the wheel to help guide us through these difficult times and that's why I'm running for re-election."
Judge Kane is a 1992 graduate of Middle Tennessee State University in Murfreesboro where he studied Criminal Justice and received his law degree from the University of Memphis in 1995. While in law school Kane served as a judicial law clerk for 10 Shelby County Criminal Court Judges. He is past President of the 15th Judicial Bar Association, served on the Legislative Committee of the Municipal Judges Conference, and has been Presiding Judge for the 15th Judicial District for 3 out of the last 7 years.
After taking office in 2014, Judge Kane has served on the Executive Committee for the Tennessee Trial Judges Association as Secretary and currently as an At-Large Board member, is on the Tennessee Criminal Pattern Jury Instruction Committee and serves as the only Criminal Court Judge on the statewide Private Probation Council. In 2019 upon Judge John Wootten's retirement, Judge Kane began presiding over the Recovery/Drug Court for the 15th Judicial District and has expanded the program to now include misdemeanor offenders as well as felony offenders out of Criminal Court. The Court also includes services specific to Veterans.
Judge Kane implemented the first of its kind technology in the 15th Judicial District that allows screens in all courtrooms and jails for virtual hearings. This was initiated prior to the Covid pandemic in Kane's courtroom and expanded to include the entire district after the health care crisis became public. Judge Kane has efficiently kept his court running the last 18 months during Covid even handling cases on Saturdays when necessary to insure timely movement of cases.
Kane has been involved in numerous philanthropic and community organizations including serving as past President of the Lebanon Breakfast Rotary, Board Member of the Lebanon/Wilson County Youth Soccer Association, former Commissioner of the Wilson County Water and Wastewater Authority, member of Lebanon, Watertown, Macon and Jackson Counties Chambers of Commerce, is a graduate of Leadership Wilson and is a member of the National Rifle Association.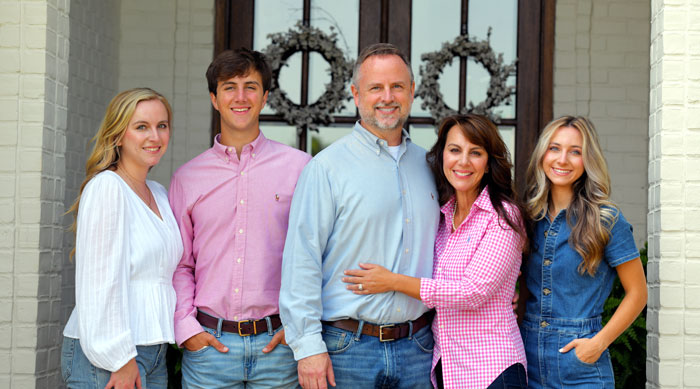 Brody and his wife, Angel, are members of the Lebanon First United Methodist Church and have three children, daughters Madison (24) and Zoe (21) and son Neill (18).
Follow Judge Kane on Facebook and on Twitter at kaneforjudge.
Contact us at brody@kaneforjudge.com
The Committee to Re-Elect Judge Brody Kane
Attorney Adam Parrish
Attorney Alan Poindexter
Attorney Amanda Crowell
Attorney Amanda Gentry
Attorney Amanda Thornton
Attorney Andy Wright
Attorney Angel Kane
Attorney Ashley Jackson
Attorney B.F. "Jack" Lowery, Sr.
Attorney Blake Lawrence
Attorney Bo Ladner
Attorney Brandy Arena
Attorney Bryson Eubanks
Attorney Miller Eubanks
Attorney Chad Hayes
Attorney Chris Beauchamp
Attorney Chris Reynolds
Attorney Christi Dalton
Attorney Cody Johnson
Attorney Daniel Turklay
Attorney Dona McClellan
Attorney Donnovan Vasek
Attorney Frank Lannom
Attorney Georgina Hughes
Attorney Hugh Green
Attorney Hunter Evans
Attorney Jack Lowery, Jr.
Attorney Jamie Winkler
Attorney Jason Denton
Attorney Jean Evins
Attorney Jeff Cherry
Attorney Jennifer Porth
Attorney John Meadows
Attorney Jonathan Tinsley
Attorney Jonathan Wardle
Attorney Josh Robbins
Attorney Julie Robinson
Attorney Kara Bellar
Attorney Kayla Horvath
Attorney Keith Williams
Attorney Kyle Heckman
Attorney Lindsey Johnson
Attorney Lisa Tomlinson
Attorney Mary Alice Carfi
Attorney Melanie Bean
Attorney Mike Ferrell
Attorney Mike Kurtz
Attorney Neal Agee
Attorney Nicole Fisher
Attorney Nixon Presley
Attorney Quincy Salam
Attorney Radford Dimmick
Attorney Robin Moore
Attorney Robin Vance
Attorney Sean Allen
Attorney Shawn McBrien
Attorney Sonia Boss
Attorney Stephanie Heckman
Attorney Steve Brown
Attorney Taylor Durette
Attorney Tiffany Hagar
Attorney Tillman Payne
Attorney Tina Presley
Attorney TJ Jones
Attorney Tony Maynard
Attorney Tracey Parks
Attorney Travenia Holden
Attorney Trey Marshall
Attorney Tyler Whitaker
Attorney Yancy Belcher
Attorney Zach Taylor
Adrian & Lauren Fung
AJ McCall
Allen Vance
Amber Hurdle
Andy & Ramona Welch
Barry & Elizabeth Scruggs
Ben Pollock
Bill & Caroline Walker
BJ & Christy Busby
Brad & Telisha Gaines
Buddy & Bettye Gaines
Chad & Kristen Ragsdale
Chris Crowell
Dan & Angie Kane
David & Beth Burton
David & Kendra Bryant
David & Pam Hemontolor
David Jennings
Dr. Bernard & Dr. Debbie Pare
Dr. Brian & Christina Adkison
Dr. Chad & Betty Williams
Dr. Charles & Kathryn Daley
Dr. Dwayne & Dr. Donna Lett
Dr. John Gallaher
Dr. Scott & Jean Ellen Baker
Dr. Shane Witherow
Geoff Hurdle
Greg & Kathy Allison
Gwen Cripps
Jack & Jackie Malone
Jacob & Penny Benton
Jamie & Lynda Burge
Jana Pastors
Jay & Becky Andrews
Jay & Jennifer Osborne
Jeff & Donna Neely
Jeff & Rhonda Millhollin
Joanna & Tony Castleman
John & Kim Hendrick
Joe Bond
Kevin & Christine New
Leah Leonard
Lee & Elizabeth Pettross
Lewis & Michelle Burrus
Linda Hackett
Lynotte & Denise Moore
Mary Margaret Farris
Matt & Savannah Watts
Melissa Manning
Mike & Michelle Wright
Nora & Woody Woods
Peggy Williamson
Penny Kinslow
Ralph Bailey
Richie & Mary Beard
Romel McMurry
Ross & Cindi Scrofani
Scott Moore
Shane & Janice Dillard
Stacey Cherry
Stacey Meadows
Stephanie Wright
Suanne Bone
Terry & Christine McDonald
Terry & Valerie Horne
W.P. Bone
Donate - Show Your Support for Brody Kane
Your contribution is essential to our ability to communicate with the citizens of the 15th Judicial District. We pledge to use your donation responsibly as we get the word out to Re-Elect Judge Brody Kane Criminal Court Judge.
You can also mail checks to:

Chris Crowell, Treasurer
133 S. College Street, Lebanon TN 37087

Checks should be made out to:
Committee to Re-Elect Judge Brody Kane

The maximum individual contribution is $1,600. State law requires you to include your occupation and employer for all donations over $100.